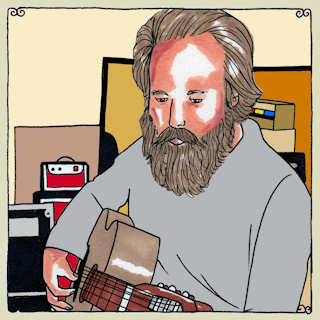 With the release of
Kiss Each Other Clean
now just on the horizon expect to see the name
Iron and Wine
cropping up more and more in the next week or two (see
earlier post
to hear the new album live).
Todays news is that
Sam Beam
has finally recorded a session for
Daytrotter
and is available free for streaming and download.
The full set :
- Tree By The River
- Naked As We Came
- Godless Brother
- Gladman Singing
Listen to the session here.
UPDATE
You can now
Watch the full Daytrotter performance here
.
If you are wondering who is providing the beautiful harmonies it is none other than
Rosie Thomas
. Check out the video for
"Red Rover"
below with
Sam Beam
returning the favour on backing vocals.
http://www.ironandwine.com/
www.myspace.com/ironandwine
http://rosiethomas.wordpress.com/