Jeez. You go away and have yourself a little holiday and all hell breaks loose on the gig and festival announcement front. Saying that, a little hell never hurt anyone did it?
So to catch up on what has happened since I posted last.
Festival News :
Electric Picnic 2011
went live as their first announcement confirmed
Arcade Fire, Pulp, PJ Harvey, Chemical Brothers, Interpol, Beirut, Lykke Li
and plenty more. (
Check out the officially confirmed list here
). As usual people were divided on the announcement with some extremely happy and others less so. To be perfectly honest I am pretty impressed with the first announcement even though I swore last year never to attend the Stradbally festival again (unless I go the pricey
Tipi
/
Tangerine Fields
route in future. It says alot when there are fifty security guards checking people for bringing alcohol into the main arena and none patrolling the campsite resulting in a huge increase in theft, violence and a serious shift in the campsite atmosphere for the worst last year).
Day tickets have been made available for the Sunday meaning the creation of Baby Oxegen is nearly complete.
http://electricpicnic.ie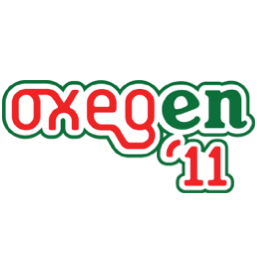 The big names announced for July's Oxegen include
The Strokes, Foo Fighters, My Chemical Romance, The Script, Coldplay, Arctic Monkeys, Black Eyed Peas
. Further down the list sees
The National, Bright Eyes, Eels, Imelda May and Leftfield
appear to some exclusively-Picnic fans dismay.
Officially confirmed list available here.
Latest additions to Cork's
Live At The Marquee
include
Bob Dylan
and
Paul Simon
who have both previously played the annual event.
The confirmed line-up is currently rostered as :
Sat 11 Jun - The Frames
Wed 15 Jun - Erasure
Thu 16 Jun - Bob Dylan
Fri 17 Jun - Imelda May
Sat 18 Jun - Katherine Lynch
Sun 19 Jun - Tom Jones
Mon 20 Jun - Grinderman
Tue 21 Jun - Paul Simon
Wed 22 Jun - Bryan Adams
Thu 23 Jun - Imelda May (second performance)
Fri 24 Jun - Alexandra Burke
Sat 25 Jun - Christy Moore
Sun 26 Jun - Fleet Foxes
Tue 28 Jun - Elton John
Fri 01 Jul - Bell X1
Sat 09 Jul - Westlife
www.aikenpromotions.com/
Gigs :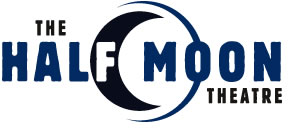 The
Half Moon Theatre
in Cork reawakens with shows confirmed for
This is How We Fly
(Sat 19th March),
Mathilde 253
(Wed 30th March),
Guidewires
(Sat 23rd April),
Slow Motion Heroes
(Sat 30th April) and
Sam Amidon
(Sun 29th May) with the latter strongly recommended by myself.
Kitty, Daisy and Lewis
will play Ireland in May with shows confirmed for The Crane Lane in Cork (May 4th) and The Button Factory in Dublin (May 5th).
Harmonic Shows
The folks at Harmonic have hit 2011 at a gallop and seem to be announcing shows every week. The latest additions to the list which is now getting quite long! Latest additions in bold.

The Mantles, Nodzzz, Land Lovers + Yeh Deadlies The Workman's Club Fri 18 Mar
Deerhunter, The Button Factory, Fri 25 Mar
Dum Dum Girls, Whelan's, Fri 01 Apr
Thousands (Bella Union) + Owensie The Grand Social, Wed 06 Apr
Hamell On Trial, The Sugar Club, Thu 07 Apr
Lisa O'Neill, The Grand Social, Fri 08 Apr
Napoleon IIIrd, The Workman's Club, Fri 08 Apr
The Unthanks, Vicar Street, April 09
The Low Anthem, Vicar Street, April 10
Oneohtrix Point Never + Games, The Button Factory, Tue 12 Apr
J Mascis, Whelan's, Dublin Wed 13 Apr
Architecture in Helsinki, The Button Factory, Fri 15 Apr
A Hawk and a Hacksaw, The Workman's Club, Fri 15 Apr
Agnes Obel, The Sugar Club, Dublin Sat 16 Apr
Sage Francis, Whelan's Sun 17 Apr
Lisa Germano, The Grand Social, Wed 27 Apr
Baths + Solar Bears, The Workman's Club, Fri 29 Apr
And So I Watch You From Afar, The Button Factory, Sat 30 Apr
John Grant, The Button Factory, Tue 03 May
Max Tundra + Toby Kaar, The Workman's Club, Fri 06 May
Drive By Truckers, The Button Factory Sat 07 May
Moon Duo + Kim Ki O, The Workman's Club, Fri 13 May
Matmos & J Lesser, The Button Factory Wed 16 May
Explosions in the Sky, Vicar St, Wed May 16
Grant Lee Buffalo, Vicar St, Thurs May 17
The Mountain Goats, Whelan's, Sun 22 May
Emeralds Whelan's, Tue 24 May
Black Lips, The Button Factory, Wed 25 May
Jessica Lea Mayfield, The Grand Social Sun 29 May
The Tallest Man On Earth, Vicar Street, Wed 01 June
Phosphorescent, The Workman's Club, Thu 02 June
Julian Lynch + Ducktail + Big Troubles, The Workman's Club, Tue 07 June
Matthew Dear, Whelan's, Thurs 09 June
Gold Panda, The Workman's Club, Sat 11 June
tUnE-YarDs, Whelan's, Fri 17 June
Grinderman, Vicar St , Sat 18 June
Grinderman, Vicar St, Sun 19 June
Grinderman, Marquee, Cork June 20
Fleet Foxes, Marquee, Cork, June 26
www.harmonic.ie
Other News :
Tom Waits Inducted
March 14th 2011 saw the legendary
Tom Waits
inducted into the Rock and Roll Hall of Fame by the just as legendary
Neil Young
. Tom played a short set (four songs including
"Get Behind The Mule"
accompanied by Neil Young) at the ceremony which is set to be aired on U.S. television on the 20th March. A new album is expected before the end of the year. Quote of the night comes from
Elton John
:
"If Jackson Pollock could sing, he would sound like Tom Waits."
www.tomwaits.com
Rough Trading To Commence in Dublin?
Not so long ago Dublin was the unanimous victor in an online poll posted by Rough Trade to see which city fans would like to see the next RT shop open. Word has it now that a Rough Trade pop-up shop (basically a stall selling Rough Trade goods) will appear at
Forbidden Fruit
in June with further plans to open a similar pop-up shop at a venue/bar in Dublin City Centre to see how things go. A very intelligent way of dipping your toes in the water to test the temperature.
www.roughtrade.com