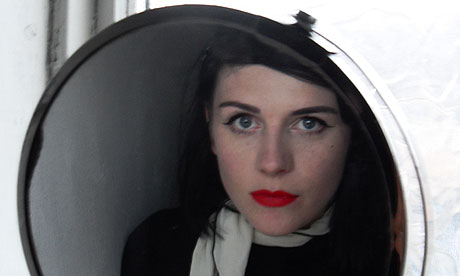 Those Plugd fellows have announced their first gig of 2012 with the confirmation UK's
Paper Dollhouse
is set to make an appearance in February.
Astrud Steehouder
's
Paper Dollhouse
project began merely as demos recorded on a dictaphone but the London-based,
Scott Walker
-inspired artists(who is also a member of surrealist psych pop trio
The Rayographs
)'s venture in "dark minimal gothic folk" has certainly grown legs. The bio sums it up nicely - "Blues-inflected psychedelic fairy tales, music for scenes in films that haven't yet happened..."
A Box Painted Black
was released in December 2011 on
Finders Keepers
which I am sure will be availble in Plugd soon enough.
- Paper Dollhouse play the Triskel Christchurch on Saturday, February 25th
- Tickets are available from Plugd Records (1st floor of the Triskel Arts Centre on Tobin St.)
- Price TBC
paperdollhouses.blogspot.com
www.facebook.com/plugd
www.triskelartscentre.ie