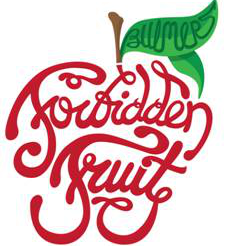 Oooo. The last day of double-digits in the
Forbidden Fruit
countdown!
Atlas Sound
Who?:
Atlas Sound
When?:
Sunday, June 3rd - 4.30pm Undergrowth Stage
Why?: In the past four years
Bradford Cox
has released six albums of original material - three as the frontman of indie-psych sages
Deerhunter
and three solo records under the moniker
Atlas Sound
, the vehicle for the Athens, Georgia native's solo material; So to answer the unasked question - yes
Bradford Cox
is a very busy man, a very busy man indeed.
2011's
Parallax
will hopefully feature prominently come Sunday evening, fingers crossed especially tightly for
'Mona Lisa'
, Cox at his poppiest.
Official website :
4ad.com/artists/atlassound




**********************************************************************************
Le Galaxie
Who?:
Le Galaxie
When?:
Saturday, June 2nd - 6.15pm Lighthouse Stage
Why?:
Nay
from
Harmless Noise
thankfully turned me on to these floor-flaying fun-merchants. Nay herself said it best:
"Merging all the delirious wonderment of Daft Punk with Kraftwerk, Le Galaxie are that and so much more, not just a Kraft Punk fusion but a witty quartet with an inner warmth to dispel the turbo-charged, supercool winds of Space"
. In my own less-attractive, far more ignorant words: To get your dancing groove on.
Official website :
www.legalaxie.net
Click here to see past countdown entries.
- Forbidden Fruit takes place later this year on the grounds of Kilmainham hospital from June 2nd to June 4th
- Tickets priced at Day €49.50/2-Day €89.50/Weekend €115
- For more info visit forbiddenfruit.ie