The Wingnut Empire Grows...
Wingut Records (Limerick)
Located within the walls of Moviedrome, Henry Street, Limerick.
Contact Details : (061) 313 377
Official website: www.facebook.com/wingnutrecordslimerick
When I spoke to Ray Wingnut - manager of
Wingnut Records
in Galway - back in April about future plans he modestly replied: "We are going to buy out HMV." With the recent addition of a Limerick limb to the growing Wingnut tree, added to the fact Ray didn't mention a specific time frame concerning when the evolving WR empire would succeed the stumbling corporate monster, the man may not have been joking; Well not entirely at least...
Having interviewed
Kate
(Waterford) and Ray (Galway) recently (see
here
and
here
. Respectively of course), it was only fair to give
Miriam
[Walsh - the mastermind behind
Wingnut Limerick
] the chance to say hello.
How did the store come about?
Long story really. I'm from Galway but I live in Limerick so I'm always up and down between the two. I spend/spent a significant amount of time in Bell, Book and Candle - the birthplace of Wingnut Records in Galway. I originally got in touch with Ray Wingnut through distributing AU Magazine. They would come into BB&C and I would pick them up and drop them to Limerick. After a few months of this, Wingnut was releasing it's first LP with Hope is Noise and Paul Deacy (owner of BB&C) suggested to Ray that as I had recently finished a Masters in Journalism, I might be able to help him with press for it. At this point I had never met Ray either, so he e-mailed me and we met up in February properly to talk about Wingnut etc.

Fast forward to the start of April and I'm in my local independent movie rental and internet cafe in Limerick called Moviedrome, owned by Paul Flynn. He says that he is trying to create more foot traffic into the place and thinking about renting out some space. I told him about Wingnut Records setting up in other independent shops and he was very interested. Ray came down the following week, we hashed out the details and we are opening on May 28th!
What experience do you have working in record stores, the music industry etc.?
Experience working in record stores - None. Hanging out for outlandish amounts of time in record stores - over 10 years experience.

I was involved with the Live Music Society when I went to college during my degree. Since I started college and before, I was aways interested in Irish music. Then when I moved to Limerick I just went to every gig possible. Eventually I became mates with people that were in bands from college and met a lot of people involved in the music scene in Limerick through house shares, gigs, other friends etc. I've always been around people who are interested in music, putting on gigs, releasing records and putting on gigs.

I was also involved with the college radio station Wired FM, where I had a weekly music show. I worked in Spin South West as well for over three years as a presenter, so I've always been kind of surrounded by music. I work in community development for media so I still deal with a lot of music programming, working with young people interested in music and speech radio programming on a weekly basis which is kinda cool. I also did a significant amount of work on my thesis for my Masters which was on pirate radio in Munster and new-media technologies based on the need for people to have an opportunity to broadcast their own music and have access to music that they are interested in, which is one of the factors that spur individuals to set up pirate radio stations. Oh and I made a documentary under the Sound and Vision Broadcasting Authority on Limerick punk bands called 'Punk by Numbers' when I was in college. I also used to review albums in [crude] magazine, an alternative lifestyle and cultural magazine.
It is great to see record stores opening here and there - be it as pop-up shops or whatever. What is your take on the current trend in new record stores?
I think it is really exciting that record stores are reinventing themselves instead of just disappearing and there no longer being an outlet to buy independent Irish music. There is still a market, a smaller market but it is still a market. It is a terrible pity that record stores on their own are barely sustainable anymore. Physical media is dying a death and everything is moving online.

I don't really know how to articulate the trend in record stores, it has to do with consumption of media as well, and people are consuming songs, artists etc. online through their phones and computers. Radio and MTV used to set the agenda for what people were listening to and that is changing with the audience having access to so many different media sources. Who watches MTV anymore? Remember when it used to actually broadcast new music? Now it just seems to be filled with reruns of Jersey Shore and Teen Mom. I think the diversification of the audience interests are what is also difficult to deal with.
What kind of music will you be stocking?
Labels we will be stocking are -

Flaming June, Out On A Limb Records, Champion Records, The Richter Collective, The Delphi Label, Rusted Rail, Randal Records, Bluestack Records, Boy Scout Audio, Alkalinear Recordings, Community Skratch, Mockery Records, StressDebtChestPains, Cavellero Distribution, Skinny Wolves Records, Smalltown America Records, Any Other City Records Club and hundreds of self-releases!
Who are you currently listening to?
Changeable by the hour/minute but here is a semi representative list for the week.

Oppenheimer - Oppenheimer
oOoOO - Self titled EP
Bitwise Operator - Found Sounds on London Radio
22 - Cultural Coupon
Why? - Alopecia
Future of the Left - Curses!
Adultrock - Loves
What do you make of the current Limerick music scene?
I'm not from Limerick originally so a lot of Limerick natives will still mourn 'The Highstool' and 'The Boatclub' and argue that the Limerick music scene hasn't been as good since it closed down. I think Bakers Underground was a loss for Limerick in the last year but that is operating occassionally again. Dolan's Warehouse is a staple venue. Bourke's has been fantastic in the last few months. Every Thursday they have a free gig from Irish bands. There has been a fantastic selection from Jape to Adultrock, Windings to Rarely Seen Above Ground. It's been really good and they just celebrated their 6 month anniversary of gigs. Long may it continue!



Some newer venues have popped up in the last year: The Courtyard is putting on gigs as is The Blind Pig and Dr. Johns. It's interesting how things are even changing with gigs. My friend runs an afternoon of music and boardgames called 'A Love Supreme' every fortnight and another friend runs an old country afternoon of music.

I always feel that with the Limerick music scene that it does reinvent itself. It has peaks and troughs but it always works its way up to a trough. I was very down about the Limerick music scene when Giveamanakick split up. They were the first Irish band that blew me away. I saw them when I was 16 in Galway and all through living in Limerick and college they were consistent. That period really felt like the end of an era for Limerick music. But there comes a certain point where you have to realize that nothing lasts forever and you can moan about it or you can try do something about it.

Don't think it is fair to mention Limerick music scene without OOAL records. They have been such a great force for Limerick music in my opinion and have supported and been behind so many bands in Limerick. They are just genuinely interested in homegrown talent and offering a platform for bands to promote themselves and I find that really inspiring.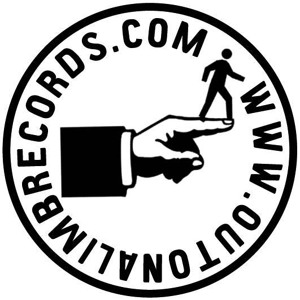 And the Irish scene in general?
There are so many exciting things in the Irish music scene now. The talent is just phenomenal and it's great that so many DIY labels are sprouting up alongside the bands. It still irks me that really talented musicians are struggling to find paying gigs and cover their expenses though.
Besides selling music are there any other parts of Wingnut Limerick that sets it apart from other stores in Limerick, Ireland etc.?
That it's independent Irish music that we are selling. And possibly that it is based in a movie rental shop/internet cafe.
What are your plans for the store short-term and long-term?
I'm not really sure just yet. It feels like it all happened really quickly.

Short-term - I just want people to know it exists and utilize it. I want people to be excited about having some form of independent record store around. I'd like to put on an acoustic gig for an opening in Moviedrome in a month or so, draw some people in and give them something back for supporting Wingnut!

Long-term - I haven't really thought much further than getting the shop opened next week! I'd like to put on a bigger gig with bands from some of the labels we stock and make a proper Irish music night out. I never thought 6 months ago that I would be involved in setting up an independent record store section in my local DVD rental place. Never would have even entered my head. Things change pretty quickly but I all I hope for Wingnut [Limerick] is that people appreciate it and get to appreciate how awesome the Irish music scene is and support it by going to gigs or buying a record.
What to you symbolises the perfect record store?
I want it to be like a community meeting place for music. I want to be able to talk to people about what they are listening to, to find out about gigs and new bands. I want non-judgemental staff and a place to be able to listen to records. And coffee! Nice coffee would be an excellent edition.
- Wingnut Records Limerick opens Tuesday, 29th May
- The store will be located within the walls of Moviedrome on Henry Street, Limerick