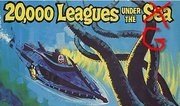 Episode #4 of
Anything You Can Do…
is now streaming over on
Curious Broadcast
, the online radio station you are going to be hearing a lot more from in the not-so-distant-future.
Despite its relative young age, the Dublin-based online station has recently added the super knowledgeable talents of
Aoife Barry
,
Ray Wingnut
and
Yawning Chasm
's
Declan Kelly
to the fold meaning this chump is going to have to raise his game ten-fold.
"Anything You Can Do… is a radio show with a simple mission: to play great music from outstanding bands and artists be they Irish or based abroad. Hosted by The G-Man, the intention is for every tune you hear on the show from an excellent international artist, you will hear a track from a just as brilliant Irish act with the end aim being to show that there is simply a wealth of incredible music being created out there. If the listener happens to lose track of what songs are homegrown and which ones are not then so be it!"
Full playlist :
1. Hollow Mountain by Efterklang
2. Pockets (live) by The Great Balloon Race – playing The Roundy, Cork October 5th
3. First of August by Daniel Martin Moore & Joan Shelley
4. Singin' Freebird by Christian Bookshop
5. Wild Peace by Echo Lake
6. Yr Bones by Saint Yorda
7. Take Me Out by The Wooden Sky
8. Sievehead by Hello Moon – playing The Roundy, Cork October 5th
9. Run by Blonds
10. La Bassinette Noir by Seti the First
11. I Follow You by Melody's Echo Chamber
12. Johnston's Cows by Ten Past Seven
13. I Drove Through Ghosts to Get Here by 65daysofstatic

Curious Broadcast - Anything You Can Do... #4 by The G-Man on Mixcloud
For more on
Curious Broadcast
visit:
- Anything You Can Do... is a monthly show broadcasting on Curious Broadcast
- Click here to stream past shows
- To find out more about Curious Broadcast visit the official site at curiousbroadcast.com