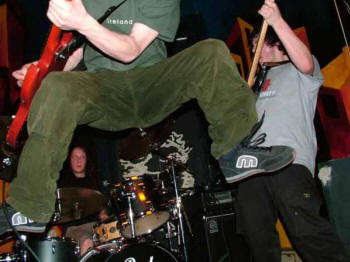 Pine For Your Loved Ones 2014...
Pine For Your Loved Ones
, the annual sandy session down Myrtleville way, returns to Cork in September with one of Irish music's best live bands taking top-billing for the Autumn extravaganza. The fiery, frenetic, force of nature that is
Ten Past Seven
will close the curtain on the 13th September following a day of non-stop rock. The full line-up will be revealed on Thursday so ensure you check back in for details.
For more on
Pine For Your Loved Ones
visit:
- Pine For Your Loved Ones takes place in Pine Lodge, Myrtleville (Co. Cork) on Saturday 13th September 2014
- Full line-up and ticket details will be announced Thursday (7th August)