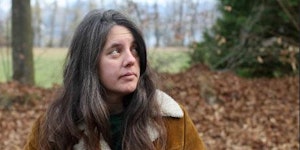 October 9th...
With the dust settling on a monumental weekend in Cork thanks to
Sounds From a Safe Harbour
, I'm delighted to officially spread the word that we will be welcoming Portland-based guitarist Marisa Anderson to the south of Ireland on Friday, 9th October. The full details lie below.
(Mississippi Records)
In Association with Plugd Records
Triskel Arts Centre (2nd Floor), Cork
For more on
Marisa Anderson
visit:
-
Marisa Anderson plays Triskel Project Space, Friday 9th October.